Did you get through the whole house last week? Don't beat yourself up if you didn't, just move on to step two for what you DID accomplish. Hey, one or two rooms is better than no rooms! If you did anything at all, you are ahead of where you started. A bonus to this week is that you might be able to make a little cash to help fund your next vacation! Or at least a fun night out.
Step two might take you longer than step one – it really depends upon your current level of clutter and disorganization. I like to do this type of process a few times a year, so it's very doable for me to continue on with my one or two rooms a day process. If you've never taken the time to do a whole house sweep, you might want to just pick one or two of the rooms that need de-cluttered and organized the most and focus on those rooms this week.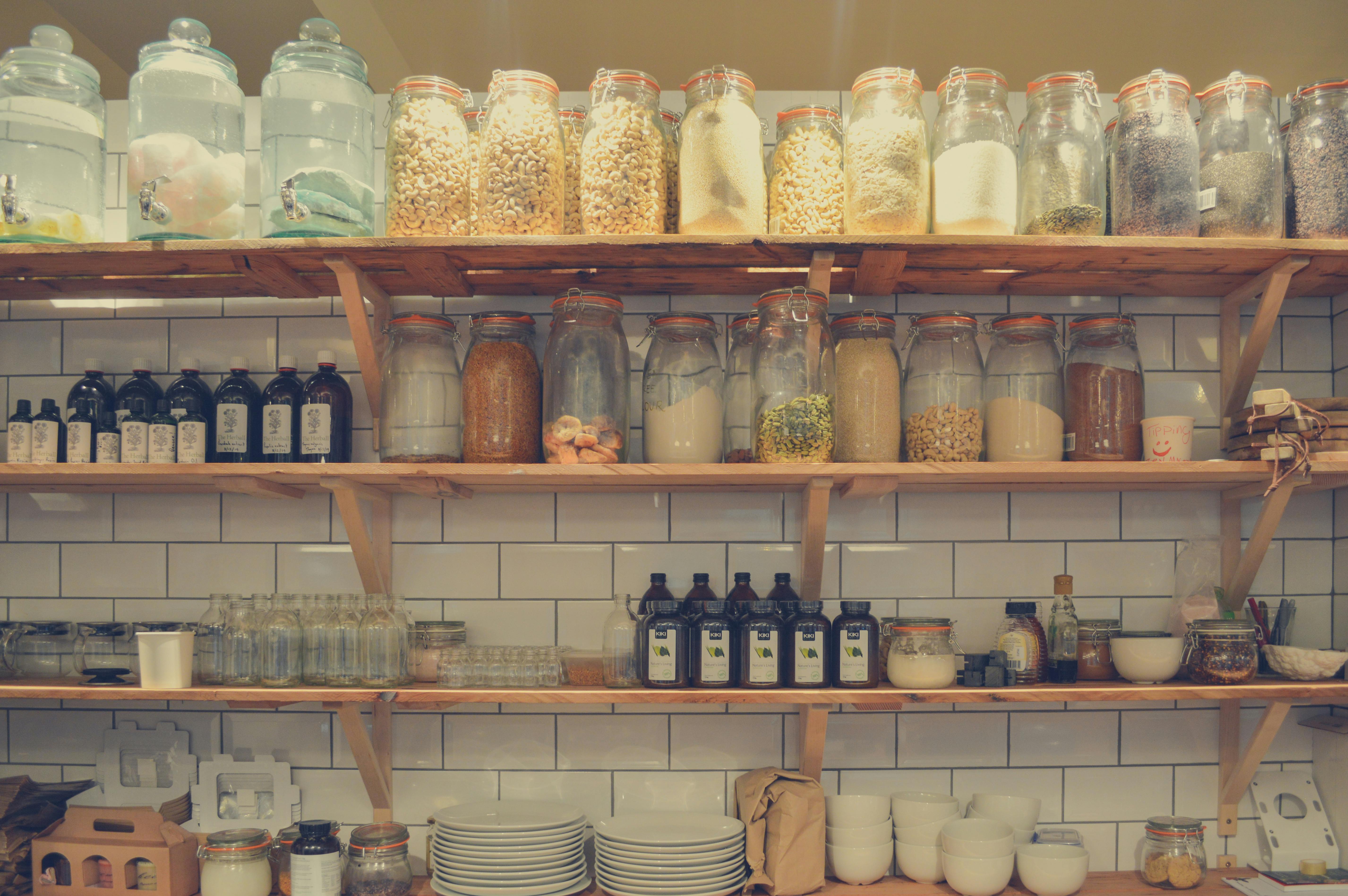 Let's get started.
This week you will need your notebook, pencil, and three large containers. One will be for trash (you'll be amazed that there is new trash just a week later, but there will be some), one container is for things you will donate or sell and the third is for items that belong elsewhere in the house. If you've ever organized your closet you've probably used this method before. Simply start at one spot in the room and go through EVERYTHING. For each item, ask yourself three simple questions:
Do I love it?
Do I use it?
Do I need it?
If you answer is yes to all three, put that item in the best location possible in the room you are working on, or if it will serve you better elsewhere, put it in the elsewhere basket. If the answer is no to any of the three questions, evaluate it – either decide you will keep it (and put it away accordingly), trash it or donate/sell it. You can do this with every drawer, cabinet or closet in a room, or simply pick a few that you know need work and promise yourself you'll do the others next time. I typically do it that way – everything each time is simply too overwhelming.
Keep your eyes open for gift cards and if you find any of those put them in an envelope somewhere safe – we are going to use them later on this Fall.
Once you have finished this work, immediately go throw away the trash bag. Then put everything in the elsewhere basket where it belongs. Finally, move any giveaway items to your car and commit to taking them to Goodwill or wherever you donate to this week. If you plan on selling anything, take pictures and post it NOW (not later).
I find the final part of this week's work to be fun. This is where you'll put in place any of the new systems you thought up last week.
Just like last week, I'll share my progress on Facebook and I'd love to see yours and hear all about your wins! So please share away!